Planning a wedding is no joke as it involves a lot of people and a lot of things. While it comes naturally for some people to handle these situations without freaking out, few wouldn't know where to begin in the first place. If you are one of those unfortunate ones, don't worry, this article is here to help you. In this article, we have prepared a comprehensive list of the most useful tips on wedding planning. Read on.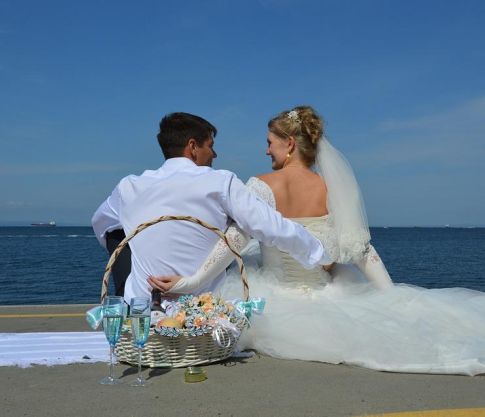 1. Prepare a Guest List
The first thing to do when you start planning for your wedding is that you prepare a guest list and have a slight idea of the number of people that would be attending the event. Knowing the number would help you to make other decisions like booking the wedding hall or ordering food and drinks. You could plan the number of wedding favors you would need, get the invites printed and strike off some names over the time when you feel that there are too many guests.
2. Decide the Budget
Once you have the guest list, you could decide the wedding place and food menu accordingly. Once you have narrowed down these two things as well, you will have a rough idea on the total expense of the wedding. Based on whether the budget is less or more, you can plan accordingly and make arrangements for the amount.
3. Set the Dates
Finding the wedding hall you like and caterers you think are the best is not an easy task. These places and professionals are very busy and expect to be booked for a particular event months before. You can go visit these vendors, have a face-to-face conversation with them, find a balance amongst all the vendors and then decide the date and place.
4. Select the Vendors
A wedding is impossible without florists, photographers, caterers, bartenders and vendors as such. You need to book them well before the wedding and make them understand the kind of wedding you want. In addition, these vendors have their own network of professionals as everyone works in the same industry. You can ask one to lead you to another and save time by avoiding searching for vendors all by yourself.
5. Selecting the Menu
Food and drinks is an integral part of every wedding and it is supposed to be exceptionally great. You must ensure that your guests like what is being served and get the kind of alcohol they want. When it comes to food, a few people are allergic to a few things. Hence, choose your menu carefully and order a bit more than your guests eat so that there is no shortage of food at any cost.
6. Décor and Dress
Decorations and dresses are what that make a wedding look beautiful. Book a wedding décor company well before the wedding as it is difficult to find these people you want at the nth moment. Also, get your wedding dress ready and fit well before the wedding day and try on the dress multiple times to see if it suits you.