Shopping for bridal wear can be exciting, and quite nerve wracking too. You flip through magazines, websites, or any medium that gives you options on bridal wear. This does not end with the bridal gown. The veil, corsages, shoes, accessories, and most importantly lingerie, are all part of the bridal shopping list that you prepare. Picking the right bridal underwear is as important as picking the right gown, because what goes inside determines how you look and feel on your big day. So here are some tips that can help you pick the right women's underwear sets, and make the shopping experience a lot less worrisome.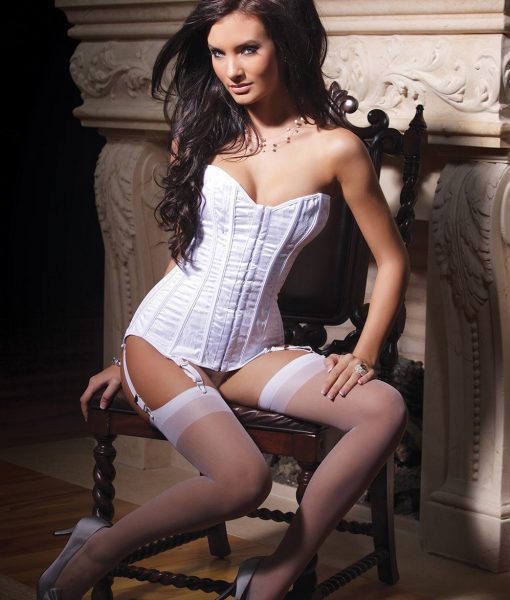 Know what kind of bridal underwear you need
Before you go shopping, it is a good idea to list down the kind of bridal underwear that you need. Wedding lingerie includes many products – bras, panties, corsets, waist clinchers, garters and garter belts, stockings, hold ups, and so on. Make a note of what among these needs to accompany your gown on your wedding day. This would primarily be determined by the kind of gown you wear. Classic ones like ballroom and A-line gowns are extremely accommodating, and you can sport nearly any kind of bra underneath them. If the gown reveals a good amount of cleavage, opt for a bra with push-up benefits. Choose stick on or invisible strap bras for backless gowns, and strapless designs for the off-shoulder gowns. Wired bras are a good choice when you want fine shaping, but they may also be uncomfortable to wear for long. Gowns that are fitted around the abdomen or thighs need shapewear underneath. Invest in waist cinchers, tummy tuckers, or thigh and buttock shaping underwear for a smooth, flat, and well-toned look under such gowns. Also, if you are not confident baring your legs, pick up stockings, and holdups or garters and garter belts to go with them.
Pick lingerie not just for your wedding, but for the honeymoon too
The love and excitement of the wedding also spills to the honeymoon. So, when you shop for bridal underwear, do not stop with lingerie to wear under your gown. Pick sexy and seductive lingerie such as babydolls, teddies, bodysuits, or chemises for your wedding night. Invest in erotic styles for the honeymoon as well. Opt for lacy styles for a classic and sensuously feminine feel. Choose satin or vinyl underwear with strappy or cage-like designs when you want things to get really steamy. Retailers of bridal underwear also tend to stock up on sexy honeymoon styles, so it would be wise to pick up both of them together.
Try on, whenever possible
Comfort and good fit are extremely important with the bridal underwear that you pick up. An ill-fitted lingerie not only kills the look of your gown, but also makes you feel uneasy and conscious, which are actually the last things that you want on your big day. To avoid this last minute trouble, try on your bridal lingerie before you buy them. Some products may not be up for trial owing to hygiene reasons, but whatever is, can be tried and tested to ensure that it fits you well, and that it remains hidden under what you wear. Peeping straps, pinching underwires, visible seams, and many more can be caught at the right moment when you try on lingerie before your wedding day. This lets you decide what's right for your gown, and make adjustments wherever necessary.
Don't buy them too early (or too late)
Not just the kind of lingerie that you buy, but the timing matters. Shopping for bridal underwear too early or too late can be troublesome. In the days leading up to your wedding, you may lose or gain weight. Buying the underwear too early may result in it being ill-fitted during the wedding day. Shopping too late can cause you to rush and buy inappropriate lingerie hurriedly. Both these situations can be bothersome, especially when there are no return or exchange policies in place. So always buy your bridal underwear just a couple of weeks, or a month prior to the wedding.
Now that you are armed with the right tips to pick the perfect wedding underwear, go ahead and shop for them with confidence.