A wedding is one of the most important occasions in your life. As you prepare for your big day you spend an immense amount of time and energy picking the right clothes, trying on the best makeup and hairdo, selecting the best accessories and what not. Though inconspicuous to most, an important part of this list is the lingerie that you wear on the wedding day. Shopping for the right bra, panty, and other undergarments can be a tedious task with the number of options that are available. But beyond how good they look, you need to pay attention to a couple of things when selecting them for your wedding day and honeymoon. Here is your go-to guide to select the best bridal underwear for these special moments.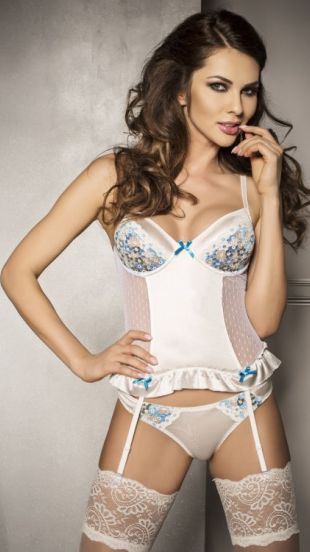 Know what underwear to buy
The first step in lingerie shopping for the wedding and honeymoon lies in understanding what kind of innerwear you need for these days. Bras and panties are compulsory, but along with them you also need other undergarments like sexy nightwear, garters and belts. Suspenders for women and so on. The kind of lingerie that you wear is primarily decided by the style of your gown. Classic ones and those in A-line and flared designs go well with almost any kind of innerwear.  For body fitting gowns, you would need shapewear that tuck in your tummy, thighs, hips, and rear. After the wedding comes the honeymoon period, which calls for most seductive bra and panty sets, as well as flirtatious one like teddies, baby dolls etc.
Never compromise on comfort
As a bride you want to put forth your beautiful best on your wedding day and your sexy best on the wedding night and honeymoon period. However, don't let this thought force you to buy lingerie styles that do not suit your body type, or are uncomfortable to wear. Remember you will have to wear these undergarments for a long duration of time on your wedding day as you proceed through the different ceremonies and greet guests. The last thing that you want on such a beautiful day in your life is a bra that tugs at your rib cage, a panty that chafes your skin, or a shaper that leaves you breathless. The same applies to lingerie that you pick up for your honeymoon. When slipping into uncomfortable innerwear, you could get conscious and cause trouble to brew between the two of you. Also, extremely sexy styles that look fabulous but are difficult to take off can be a spoilsport in no time. So, select bridal underwear and others that of the right size, which fits your body right. Also, choose fabrics that you're comfortable wearing and try out the products before you make an actual purchase.
Colour is important
The colour of the lingerie that you choose for your wedding and honeymoon has a role that is as important that of the design and fit. The colour for wedding lingerie is clearly a no-brainer. White and its varied shades that match your gown is what you need to pick up for the wedding day ceremony. You can choose to retain this for the wedding night or slip into other classic colours such as black or beige. If you and your partner are the creative kind, who love to play around with hues, you could pick vibrant and more colourful lingerie sets such as those in hot pink, blue, red, purple and so on. This is sure to perk things up between the two of you romantically. Along with colours you could play around with little details such as lace trimmings, embellishments, peekaboo designs, strappy and cage styles, and so on. This can be sported by those who love classics as well as those who love to play around with bold vibes.
Bridal lingerie and underwear have a big role to play in those memorable days of your life. So, make sure that you pick the right design in the right size, fit, and detail to bring out the goddess of beauty and seductiveness within you.